.01
Home
Residential Building Project Management - Saving Clients time, money & Stress
Devoting Time To Your Project
Whether you don't have the time, inclination or expertise to manage your building works, WoodwardPM offers residential building project management support in Surrey & the South East for both domestic and commercial residential building projects at every stage - Inception, Planning, Design, Construction & Handover.
Experienced in the project management of refurbishment, extension and new build projects we can devote the time to your project that you might not be able to.
SAVING YOUR MONEY
WoodwardPM's aim is to provide a cost beneficial service that will drive the ultimate price of a building project down. While we offer a fee based service, we provide cost management with the intention that savings provided are equal to or greater than the fees charged. There are numerous ways in which a project manager can deliver savings - from designing in cost saving building techniques, to ensuring trades overlap so the work never stands still, and verifying suppliers deliver value for money.
.02
about
Domestic & Commercial Project Management Company
managing Residential building projects from start to finish
WoodwardPM will oversee the entire building project management process for both domestic and commercial clients, starting with the early design coordination which includes appointing and managing a design team and ensuring the planning application has the best chance of approval. Following that we will manage the procurement of a contractor and oversee the subsequent programme management to ensure the works go smoothly once on site and the end product suits the clients needs and exceeds expectations.
a single point of contact
Managing a building project can take a huge amount of time, and if you've never done it before it is no simple task. Hiring a professional project manager can save you time and money in the long run, not to mention the stress you can avoid by having a single point of contact for all your queries and requests.
BUILDING PROJECT MANAGEMENT FEES
Our building project management strategy can be tailored to suit our client's requirements and as result our fee structure is flexible and is therefore affordable for all budgets, feel free to contact us so that we can discuss your project and our fees in more detail.
A TAILORED APPROACH FOR YOUR Building PROJECT
A building project manager acts as lead consultant in relation to all matters connected to the project, and is responsible for liaising with and coordinating the activities of the project team, effectively becoming your single point of contact.
WoodwardPM offers a wide range of building project management services to help you deliver your residential building works successfully, we are there to perform any such duties as may be required by the client to secure the successful completion of the building project.
"Above all this, we are there to act in our clients best interests at all times."
Planning
Getting planning approval for your project can sometimes be more difficult than building it. From Local Planning Authorities to English Heritage, we can manage the engagement and ensure that the project team produce all the documentation required to submit a detailed planning application that will succeed. Once approval is granted it is important to understand all the conditions of approval and discharge them as quickly as possible to enable the works to start on site.
Design
We will manage the design coordination process from start to finish. Foreseeing issues and making changes during the design stage is far cheaper than realising once the build has started, we can help you avoid the common pitfalls so you are not caught out. While we do not undertake any design work ourselves we will, along with the design team, advise our clients on the most effective design in accordance with the brief. We will monitor the design to ensure it falls within the client's specification and more importantly budget.
Costs
Demonstrating value for money to clients is our principle goal. It is the project manager's responsibility to agree a budget with the client, and then ensure the project team perform their duties appropriately so as not to exceed the budget. Sourcing multiple quotes for large packages of work and transparency of costs helps us achieve this, and we will help you understand the builders prices and differentiate between the expensive nice to haves and the necessary requirements.
Procurement
We help our clients to understand the various forms of procurement options available to them and help choose the best one for the project. It is the project manager's responsibility to collate the documentation for tender, ensuring the project team provide sufficient information to allow the shortlisted builders to properly prepare a tender return. On receipt of the tenders it is necessary to evaluate them both technically and commercially, meet with the preferred builders and recommend one for appointment. We have an in depth knowledge of building contracts and will recommend which form should be used for each project.
Programme
Once on site it is important to ensure that suitable progress monitoring and reporting procedures are in place, and carry out regular monitoring and inspection of activity on site. We will develop a robust programme for your works and monitor against it so that the early warning signs of delays are not missed. It's often difficult to identify the reasons for delay once on site, we can establish the root cause of the issue and hold your builder to account if they are responsible Where necessary changes arise it is down to the project manager to advise the client of the best course of action and obtain approval for said change in the interest of keeping the project on track.
Health & Safety is a major governing factor on all construction projects, the project manager will ensure the client is advised of his statutory obligations, and that the builder conforms with all appropriate legislation. In conjunction with the project team the project manager will monitor the works on site to ensure they are being completed to the appropriate quality.
.04
Contact
Please feel free to contact us directly using the details below, whatever your query we would be happy to assist...
WHERE WE WORK
We are based in Albury near Guildford and work predominantly in Surrey and the South East, however working on projects further afield is something we are always keen to look into.
About Will
Having worked as a construction project manager for many years in the commercial sector, Will set up WoodwardPM in 2014 and is utilising his experience to the benefit of his residential clients.
For more information on Will's career and experience please click on the LinkedIn icon below.
Tel: 07500 339 507
Email: will@woodwardpm.com
Business Hours
Monday to Friday 08:00 - 18:00
.05
Gallery
A selection of photos from WoodwardPM's building projects past and present, and some inspirational ideas from elsewhere.
Chimneys of Albury
Guest Bedroom
Traditional Blockwork
Glazed Balustrade
Roll Top Bath
Thatched Country Cottage
Roofing Works
Country Bedroom
Modern Bathroom
Pre-Restoration Door
Day Bathroom
Park View Battersea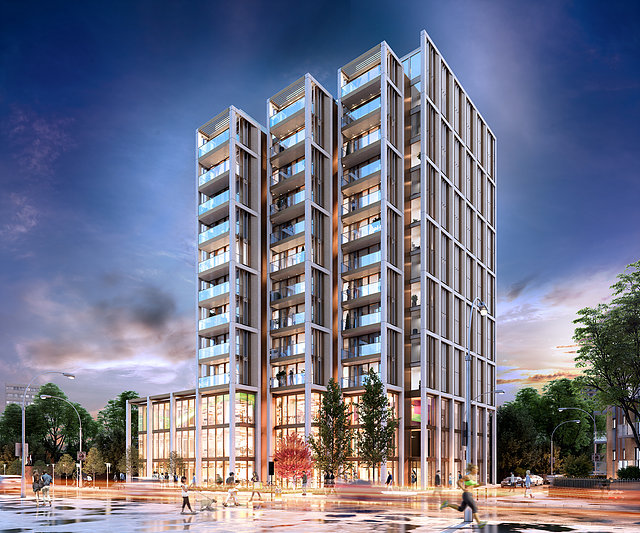 Roof Loading
Sussex Hall House
En Suite Shower Room
Flamboyant Dining Room
Barn Conversion
Slipstream Terminal 2
Block Laying
Granite Worktop
Conservation Work